Lisboa, the city to go for a fast weekend or a very long vacation, where people seem to live happy and stuck in a old and authentic moment.
Here we are, with my dearest twin. After a long time spent to organize a trip together, we finally managed to enjoy some days together, in Lisbon and Sintra too.
Sintra, another kind of city, not so far from Lisbon, but so different. When you go to Sintra you feel like going in a separate space and dimension: the silence is the protagonist of the scene, woods and nature are all around, some tourists go up the hills and ancient temples are there to be visited and bring you into another time.
Lisboa – first trip
Bairro Alto is the name of the district where everybody suggested to go – 'Barrio' in Spanish and 'Bairro' in Portuguese – and there we went. Cais do Sodré is the name of the street where you can admire a work of art like this, by Bordalo II , an artist who uses the art as a way to be more ecologically-involved: he uses garbage and daily unused staff to create street works of art that look like animals: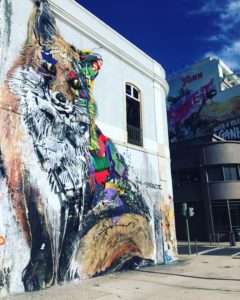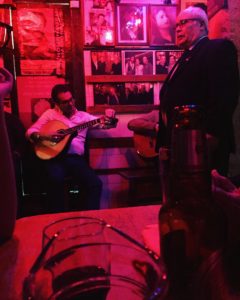 Then, you can admire an open-air museum, giant wall covered by surprising images and icons, theaters and museums, restaurants and clubs where you can taste Portugal and enjoy Fado session, the Pop Cereal Cafè – a tiny little corner which offers mixed combination of cereals, have a look at their photos, and please go to the LX Factory to have a very modern view about shops, gadgets, creative spaces and concept stores: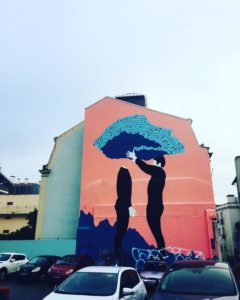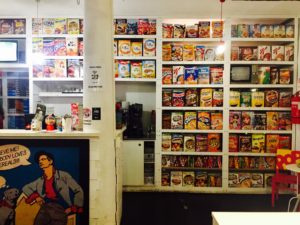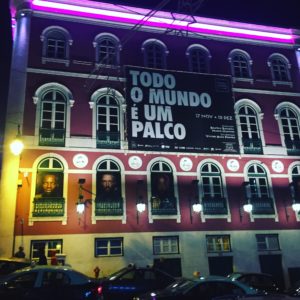 If you want to take a walk, just go towards Rua da Alfandega, Madalena, where you can find the 'Church of the Misericórdia' with a very uncommon and ancient architecture in the middle of a modern street: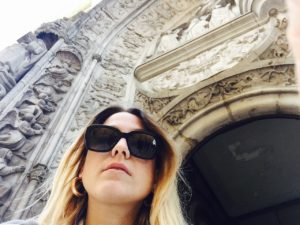 Sardinhas are one of the best souvenir you can take back with you 😀 They're part of the traditional Portuguese food: 'O mundo fantastico da Sardinhas Portuguesa is the name of the most popular place near Praca do Rossio, where sardines are collected and shown all around in this space that look like a circus. A tip: this tradition comes from an idea promoted by the EGEAC organization which tried to decide a symbol of the city in order to celebrate the "Festas de Lisboa" in June; in that moment, the city was covered by icons and images and decorations of sardinhas and all of them were stolen by the people: the trend started and sardines became one of the symbol of the city and the traditional gastronomy: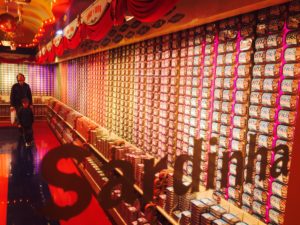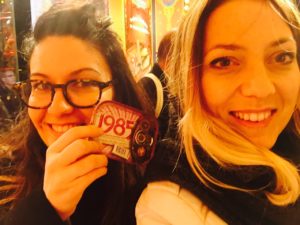 You've not being in Lisbon without having a sip of  the typical cherry brandy liquor: you can find those little corners as for example Ginjinha Sem Rival, which means 'without rival':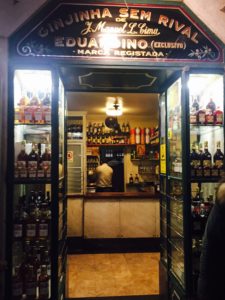 You can go on towards Rua dos Bocalhoeiros where you can find a lot of restaurants, shops, hostels and hotels too. It looks like a mix of modern buildings, very colorful and this old tiny places in the big square just in front of them: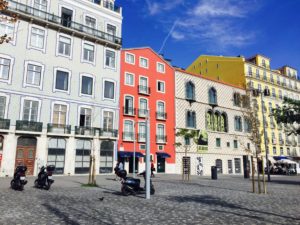 From there it starts the way to get to the top of Lisbon, near the Castle, passing by the popular district of Alfama: Tuk Tuks are one of the most popular way to get to the top and enjoy the city (even if I think it's for tourist and I preferred to go by foot). Once you're at the castle, there a lot of souvenir shops and above all, the wonderful cork shops: Portugal is number one producer of cork in the world, with more than 50% of global production on the planet, and more than 100.000 tons are yearly produced by cork-tree-portugal: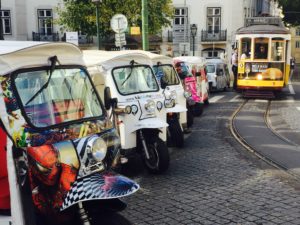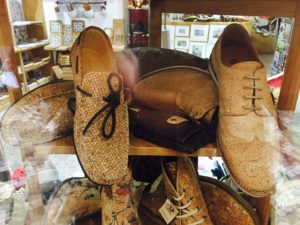 Sintra – second trip
Going to Sintra means going to Quinta De Regaleira – there are a lot of places like the Castle, the Museum o el Palacio Nacional, but please firstly just go ahead to the Quinta: a mystic place, magical gardens and statues, a total noise' absence which pushes you into a different reality: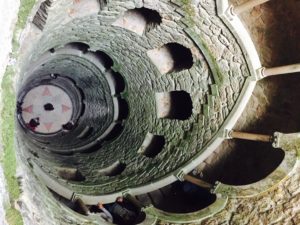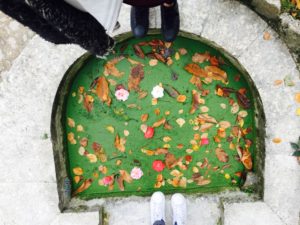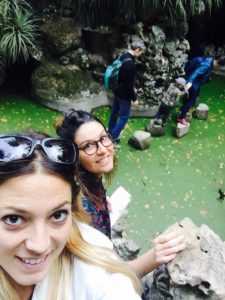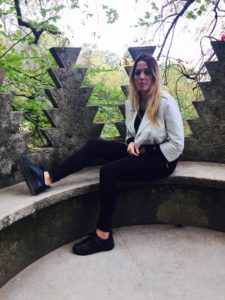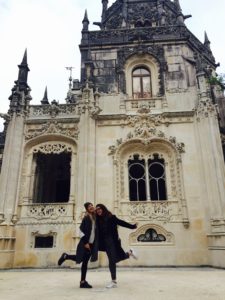 It is very authentic and full of mistery: there are secret areas and lakes and towers and so on… it is a mix of styles including Roman, Gothic, Renaissance and Manueline.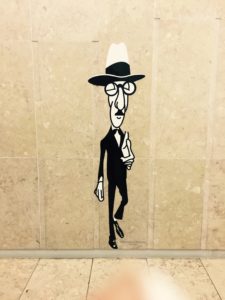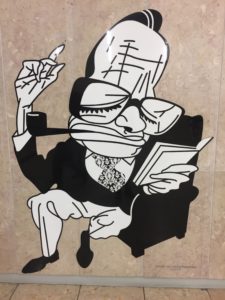 Finally, don't forget that Lisbon is the hometown of Fernando Pessoa, who is considered one of the greatest European poets of the 20th century, and David Mourão Ferreira, a writer and poet: you can find their icons made by black and white stone in Lisboa Metro, where there's plenty of caricatures about all the most important people, artists and poets of Lisbon created by the famous cartoonist António Antunes.
#NoteOfTheDay by Gramatik: 'Just jammin'