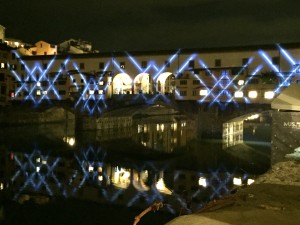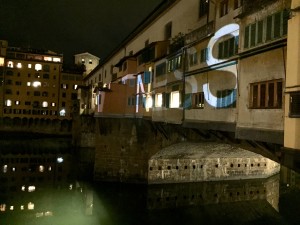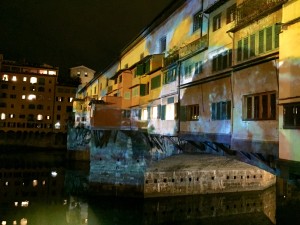 Unconventional shoots – it'all about the last F-lights cerimony, the one that has just started some days ago and will last until the beginning of 2017, it takes place all around the city of Florence, and you can enjoy it just walking by the main squares and monuments of the city.
I've just have the chance to have a look at some projections that appear each nights on Ponte Vecchio: you can stare at them showing up and introducing the topic of 'lights' in the history of arts through a series of images related to some of the main artists, from Taddeo Gaddi to Raffaello, Caravaggio, Van Gogh, Giacomo Balla, Emil Nolde, Andy Warhol and Dan Flavin.
F-lights is the name of the festival about all kinds of activities that could be related to the lights that could be used to enhance the city to make it even more inspirational (as if it was not enough!): video-mapping on buildings and monuments, projections on pavements and squares, streelights from the top panoramas, special shop windows and so on..
Here you are some F-lights shoots: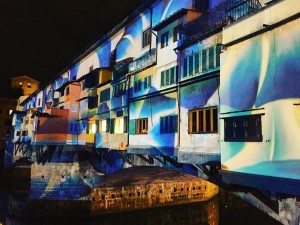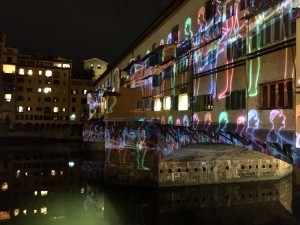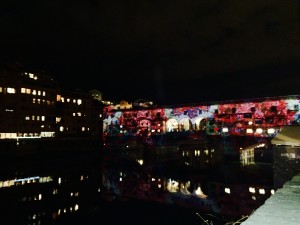 #NoteOfTheDay All about that bass by Meghan Trainor