Pop Art is the lifestyle that belongs to the 50's and 60's when the culture of consumption starter to spread beginning from America and arrivino until Europe, New York was its hear and myths of that country still are the pop icons when thinking about Pop Art movement.
It was the time when positive and negative, dreams and nightmares, luxury and poverty became part of the daily mood and artistic representations. It can't surprise how names as Marilyn Monroe, Elvis Presley, Andy Wahrol, Roy Lichtenstein and so on… turned to be symbols of a deep discomfort and illness and ended up with the worst endings. They are the perfect personification of the contrast of those days made by the sense of being a star for the whole world and the inner decadence.
Let's try to explore this mood through some of the most important and influential works of art: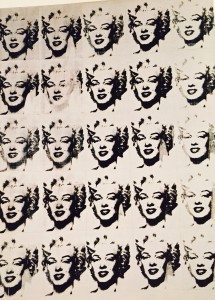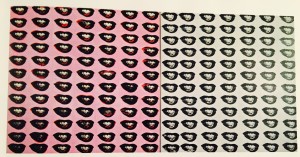 …both created to show how the image of a big of mass media and wonderful life ad Marilyn can be repeated in a common sequence that has got nothing special: how they had become unsignificant and how the star was forced to play her role in several stages through her multiplied masque.
An artist like Robert Indiana, created the popular sculpture named 'Love' (that right now should be in the ma in square of Philadelphia) in order to represent the feelins and desires that could not be applied to those years: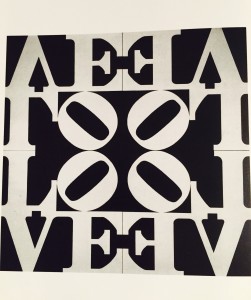 …it has also become the symbol of commercial design for its layout, but remains a strong creation for its colors and shape of its letters.
It was the time for the perfect marketing of mass products: each object became the symbols of that condition, from lollipops and ice-cream to Pepsi, Seven-up and obviously Coca Cola!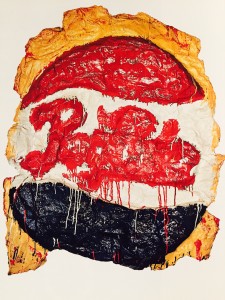 it really shows how the industry tent to be disintegrated and shuttered at least by arts.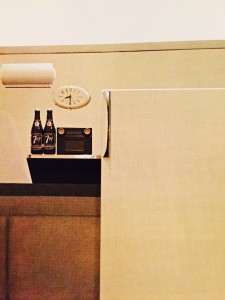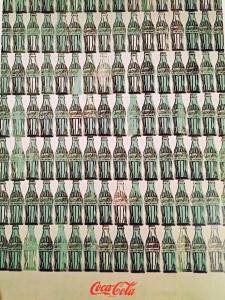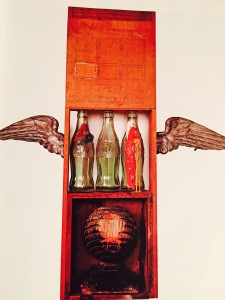 Latest pictures show the success of capitalism which affirmed the American life and Coca Cola was by far the greatest expression of the mass product: used by Wahrol in its Green Coca Cola Bottles of 1962, and by Robert Rauschenberg for its Cola Cola Plan, the shape and color of the bottle is represented several times in sequence in order to show the different ways of consumption in the triviality and insignificance of life.
That's how the Pop Art started to shape the general feeling and behaviour of 50's and 60's. More pictures and details on next article!
#NoteOfTheDay Heroin by Lou Reed, Velvet Underground 1964